TEC Distributing's History, Suppliers, Features And Benefits
History
Magic Valley Distributing of Twin Falls was purchased in February of 2003 by L. Thornton Edwards as the first distributorship in a plan to consolidate Southern and Eastern Idaho.
Additional acquisitions added to the TEC Distributing of Idaho Family in 2004/05 were Golden Eagle Sales, Bonneville Distributing and Drewes Distributing all located in Idaho Falls.
Acquired Bear River Sales in 2006, servicing Caribou, Bear Lake, Franklin, and Oneida counties.
Acquired Intermountain Beverage and Gate City Distributing Co. of Pocatello in June of 2010, giving us a marketing area covering 22 counties. Other opportunities exist in the state as we look toward the future.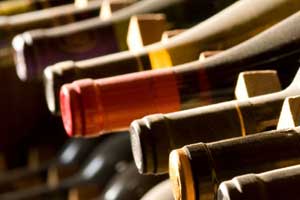 Suppliers
MAGIC VALLEY DISTRIBUTING (TWIN FALLS)
BEER SUPPLIERS
MILLERCOORS
CORONA/ MODELO
HEINEKEN
ALASKAN BREWING COMPANY
PYRAMID (NAB)
RUBY MOUNTAIN BREWING COMPANY
VERMONT HARD CIDER
SNAKE RIVER BREWING COMPANY
IDAHO BREWING COMPANY
ASAHI BEER U.S.A.
WINE SUPPLIERS
THE E&J GALLO WINERY
CONSTELLATION BRANDS
PRECEPT BRANDS
COLD SPRINGS WINERY
PRESTIGE WINE GROUP
J. LOHR WINERY
TOAD HOLLOW WINERY
RODNEY STRONG WINERY
TARANTULA MARGARITAS
THE CLICK WINE GROUP
GRGICH HILLS WINERY
PEND OREILLE WINERY
YORKVILLE CELLARS
ARMIDA WINERY
TAMARACK CELLARS
FRANK FAMILY VINEYARDS
FOLIO WINE GROUP
JK ESTATES
HDT IMPORTERS
WAGNER FAMILY OF WINES
OPUS ONE
FIRESTEED WINERY
ZACA MESA
JACKSON HOLE WINERY
NON ALCOHOLIC BEVERAGES
HENRY WEINHARD'S GOURMET SODAS
ARIZONA BEVERAGE COMPANY
GO FAST SPORTS
GOLDEN EAGLE SALES (IDAHO FALLS)
BEER SUPPLIERS
MILLERCOORS
BOSTON BEER COMPANY
CORONA/ MODELO
MIKE'S HARD LEMONADE
PABST BREWING COMPANY
NEW BELGIUM BREWING
DOS EQUIS/ TECATE
DIAGEO BRANDS
HEINEKEN
DESCHUTES BREWERY
ALASKAN BREWING COMPANY
SNAKE RIVER BREWING COMPANY
SIERRA NEVADA BREWING COMPANY
PHUSION PROJECTS
GUINNESS
IDAHO BREWING COMPANY
PYRAMID (NAB)
FULL SAIL BREWING
VERMONT HARD CIDER
ROUGE ALES
MERCHANT DU VIN
RUBY MOUNTAIN BREWING COMPANY
WINE SUPPLIERS
THE E&J GALLO WINERY
CONSTELLATION BRANDS
TREASURY WINE ESTATES
DELICATO FAMILY WINES
STE. MICHELLE WINE ESTATES
AMERICAN BEVERAGE COMPANY
BOGLE VINEYARDS
PRESTIGE WINE GROUP
PRECEPT BRANDS
DIAGEO CHATEAU & WINE ESTATES
RODNEY STRONG WINERY
PALM BAY IMPORTS
J. LOHR WINERY
COPPOLA
CLINE CELLARS
FREIXENET U.S.A.
TERLATO WINES
HAHN FAMILY WINES
CLEVER IMPORTS LLC
TARANTULA MARGARITAS
JUSTIN VINEYARDS
COLD SPRINGS WINERY
MARYHILL WINERY
PEND OREILLE WINERY
PINE RIDGE VINEYARDS
AMERICAN SPIRITS EXCHANGE
HDT IMPORTERS
THE CLICK WINE GROUP
ZACA MESA
TAMARACK CELLARS
BARNARD GRIFFIN
DISTINGUISHED VINEYARDS
WAGNER WINE GROUP
FRANK FAMILY VINEYARDS
SOBON FAMILY WINES
ARMIDA WINERY
MERRYVALE VINEYARDS
JOSEPH PHELPS
THE HESS COLLECTION
FOLIO WINE GROUP
COPPER CANE WINES
TOAD HOLLOW WINERY
BARGETTO
FIRESTEED WINERY
VERDI
GRGICH HILLS WINERY
JK ESTATES
HERITAGE LINKS
MINER FAMILY WINES
OPUS ONE
JACKSON HOLE WINERY
NON ALCOHOLIC BEVERAGES
HENRY WEINHARD'S GOURMET SODAS
ARIZONA BEVERAGE COMPANY
GO FAST SPORTS
Features And Benefits